Transportation
Travel luxuriously
When it comes time to choose your wedding day transportation, be sure you get the best of everything. You of course want the best deals, but be sure not to sacrifice the quality of the product or service. It's your wedding day and you should have the finest vehicle, reliable and friendly service, and great deals. We can't stress enough how important it is to find a reputable company! If you come across a limousine provider that quotes you a price that seems too good to be true, it probably is - we've heard horror stories of couples who have booked low rate transportation and ended up paying more in extra fees and charges, or simply never received service after they paid. That's right, some companies will actually take your payment and then call on the day of your even with an excuse for why they can't provide the services. Don't let that happen to you!
To ensure you get friendly customer service, reliable transportation services, a fabulous vehicle, and a great deal, we highly recommend calling Lansing Limo Service or Lansing Party Buses. These reliable companies have competitive rates and no hidden fees so you can feel comfortable about what you're paying and be confident that you're getting the best. Both of these companies offer gorgeous luxury vehicles and great service. They're always on-time or even early picking you up for your event. Follow the links below to be transfered to their sites and learn more about them and how to contact them.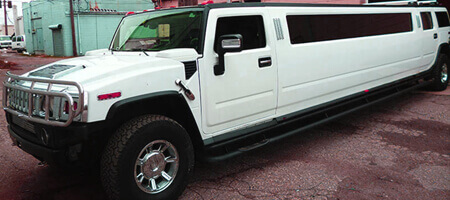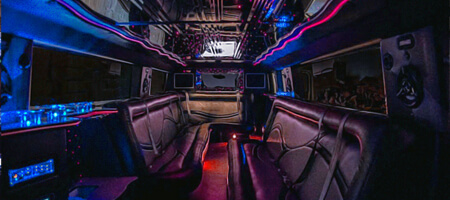 Lansing Limo Service
Lansing Limo Service is a great limo provider in Lansing. They offer a gorgeous selection of limousines and limo buses. Their vehicles have custom interior with specially installed features like on board bars and gorgeous accent lighting. Hardwood floors add an elegant feel. They operate 24/7 and have great wedding packages available!
Lansing Party Buses
If you're searching for spacious party buses that mix fun and elegance, check out Lansing Party Buses. Their custom fleet of party buses all feature unique interiors with amazing amenities like LED lighting, bars with granite counter tops, and high-quality sound systems. Lansing Party Buses provides service all over the state 24/7 and they are reliable and affordable.
Whatever you choose, you'll want to be sure to take a few things into consideration. First, the amount of passengers you'll need to accommodate. With any reputable limousine or party bus company, the Michigan Department of Transportation sets the maximum seating capacity for the vehicles, so it's very important you rent an appropriately sized vehicle. With events like weddings, however, you may want to go for an even larger vehicle to account for how much room full-skirted gowns may take up! Both companies listed above, Limo Lansing and Lansing Party Bus are experts at wedding day transportation and can go over any other issues with you and offer helpful tips on choosing the perfect wedding day transportation!