Welcome to Weddings Lansing!
Planning a wedding is an exciting but daunting task. It can take several months, even more than a year, to plan every detail for an event that will only last for day - but that day is the biggest day of your life! Here at Lansing Wedding you'll find a few tips and a couple of vendors to help make your big day just as you always dreamed. We hope you'll find our tips useful as you go about planning the most important day of your life.
Why every detail matters...
When it comes to planning your wedding, every detail is of importance. From your dresses and rings to the centrepieces and the cake, it's important not to leave any aspect of your wedding day forgotten. If you spend months picking the perfect dress and coordinating your color palette into your wedding cake, don't forget to put that same detail into your centrepieces and bouquets. We've seen brides who wait until the last minute to choose floral arrangements and end up with bouquets or centrepieces that don't quite fit with the rest of the décor.
But the brides with mis-matched bouquets pale in comparison to brides who wait until the month before their wedding to book transportation - while some do manage to find a company with openings on such short notices, we've seen brides who have maxed out their budget by this point and have chosen the cheapest company they could find and ended up having a limousine or bus that either didn't live up to their expectations, or simply never showed up. Don't let this happen to you. Be sure to find reliable transportation. Visit our transportation page for more details and for a list of transportation specialists we highly recommend.
Find the most luxurious vehicles in Lansing!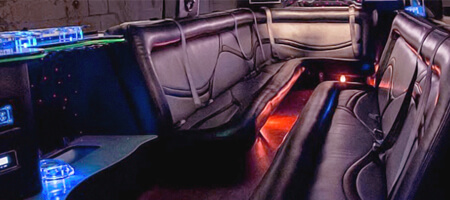 We cannot stress enough how important it is to book your transportation early and to choose a reputable company. You spend so much time planning your wedding and when the day arrives, if you've chosen an unreliable company, well, let's just say all that planning wont do much good if you can't actually show up to the wedding because the limo company never comes to pick you up!
When it comes to your bachelorette party and wedding day transportation, we highly recommend Lansing Limo Service and Lansing Party Buses. If you want reliable, luxurious transportation, give them a call. Visit our transportation page for more details!