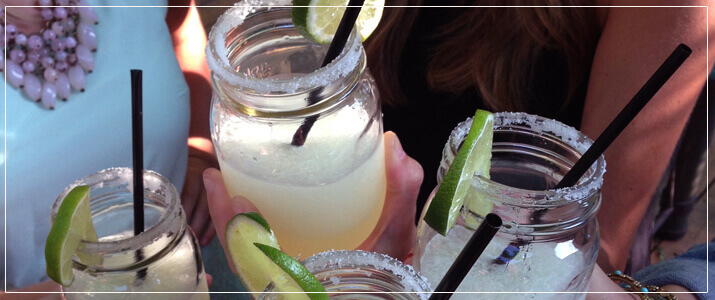 Bachelorette parties
Live it up one last time!
Of course you can live it up after you're married, but this will be the bride's last night out partying as a single lady. And that's a big deal! Whether you're a bride taking full control of the event, or the maid of honor planning a bachelorette bash, there's some important things to keep in mind when planning the party.
First, remember that this is the bride's night out. Many people think of bachelorette parties as crazy nights of drinking or hiring male strippers, and while many may enjoy that type of party, there are no rules for how you can celebrate, so make sure you keep the bride's tastes in mind. If your bride isn't a drinker, a party full of booze and strippers likely wont be something she'll enjoy. While bar hopping or weekend getaways are always popular choices, many bachelorettes these days are opting for things like taking a painting class (many paint pubs offer wine and cocktails as you learn to paint), going to a comedy club, hitting up the casino, enjoying a wine tour, tailgating, camping, or even hosting a co-ed bachelor+bachelorette party! Find out what the bride will enjoy and plan her last night out as a single lady around her.
Second, keep the budget in mind. While typically the guests as opposed to the bride pay for the bachelorette party, but that doesn't mean every guest has a large budget. Once the bride approves the guest list, talk to everyone about planning something the bride will enjoy that everyone can afford. If your budget allows for party transportation, something important to have if you'll be out drinking, visit our transportation page for some great options on limousines and party buses!